LTR Fasteners: Living the Dream

Download PDF
LTR Fastener & Supply opened its doors for business in January of 2008 as a long time dream of business partners Robert Lomas, Donnie Talbert, and Billy Rackley. Many have said they picked a "fine time" to start a new company, since we are in the biggest recession since the Great Depression.
Maybe they have a good point but Billy Rackley doesn't agree. He said, "With over 85 years of experience in the fastener industry, we have an edge that will enable us to capitalize on this difficult economic situation. It is the many years of experience and knowledge that is serving our continued growth. We are glad that we made the decision to follow our dream. " They are a family owned and operated, full line stocking distributor servicing many industries including: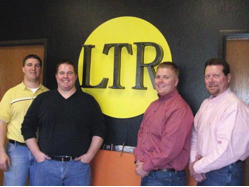 OEM
MRO
OIL & GAS
GENERAL CONSTRUCTION
METAL WORKING/FABRICATING
TRUCK/TRAILER
WATER UTILITIES
WILL CALL
COUNTER TRADE
They provide Engineering Support, New Design Development, Vendor Managed Inventory Programs, Stock and Release Programs, Bin Fill Servicing, Off Shore Sourcing, Manufactured Specials to Print, Custom Packaging, and Custom Kitting. They are truly a full service distributor.
Wrote First Check to Computer Insights
When they decided to start the business, because of their extensive experience, they knew that an effective system would be critical to their success. They had experience with many Fastener Software systems so they knew what they needed. After reviewing all the software vendors' current offerings, they decided to write their very first check to Computer Insights, Inc. to purchase The Business Edge. Billy said, "All of the specialized requirements of our vast service offerings are fully supported by The Business Edge".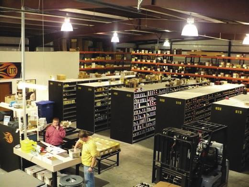 Value — Quality — Service — Dependability
Robert Lomas said, "The LTR team makes it our mission to bring value, quality, service and dependability to the markets that we serve. The Business Edge has been an instrumental key to our success. We have been able to focus our efforts on building relationships and building our business instead of exhausting valuable time, and effort on trying to become computer experts. We are gaining efficiencies through The Business Edge every day and it is helping us to develop and serve our market place."
Billy added, "The Business Edge does it all with ease, from the initial system set up and training, to quotations, sales order entry, purchasing, kitting, outside processing, detail tracking, reporting, to the integrated accounting system."
He continued, "We made a visit to Computer Insights to meet Dennis Cowhey and his staff before we decided to purchase The Business Edge. Shortly into our discussions, we knew they were the right people and right system for us to partner with. They have really thought of it all! It has proven to be a wise investment that will continue to pay dividends in the many years to come. This is a system you cannot out grow, that is continually being upgraded, with first class service and support. We are looking forward to working with Computer Insights and their staff for many years!"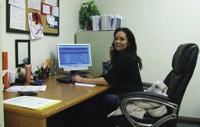 Full Line — Full Service
At LTR Fasteners and Supply, LLC, their goal is to carry a broad line of standard fastener products required in support of plant maintenance, production equipment repair, original equipment manufacturing, and construction trades on a same day needs basis. Their inventory addresses the most common fastener products used in the industry and is continually refined to meet the needs of their customers. Their professional sales staff has the experience and knowledge to locate those hard to find or unique fastener items that are not commonly found on the shelf. As a stocking distributor, they are willing to stock any fastener item at the customer's request in order to meet their specific needs!
Donnie Talbert sums it up. He said, "As a locally owned and operated family business, we pride ourselves in taking care of every customer who presents an opportunity for us to be of service. There is no order too big or small for us to handle. We at LTR are grateful for the opportunity we have been given to follow our dreams, and we look forward to working with our growing list of satisfied customers. We work hard to earn their respect and their business!"
This article appeared in Distributor's Link Magazine
For More Information
Dennis R. Cowhey
Computer Insights, Inc.
108 South Third Street
Bloomingdale, IL 60108-2912
Phone: 800-539-1233
Fax: 630-893-4020
dcowhey@ci-inc.com
www.ci-inc.com