Accurate Manufactured Products Group Proves Manufacturing Works in the U.S.

Download PDF
When Matt Goldberg started Accurate Manufactured Products Group (AMPG) more than 15 years ago, it was a virtual manufacturer of special fasteners, machine tool and measuring tool accessories. Today it is a full blown manufacturing facility, running three shifts daily. When AMPG started, they contracted with many different job shops to produce parts to print, and then they assembled and stocked the finished products. This meant that distribution software could be used to run the business.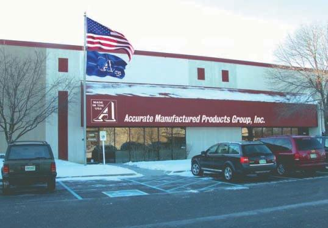 Systems Make a Difference
They chose a well known "fastener" distribution package to control their operations and manage their inventory only to find that it lacked the depth required to properly serve their customers. Next they tried another "fastener" distribution package, and while it had the depth they needed, it was very complicated to work with and was extremely rigid. Information that they needed was just not available in the form they needed it.
They decided that those systems didn't allow them to manage their business properly. Finally, in 2001, AMP found The Business Edge to run their distribution side. The Business Edge was a completely flexible tool as compared to the other programs that AMPG had run, and information was able to be transferred to Excel, Access, and other programs easily, completely, and accurately. The System problem was solved, at least for the moment.
Growth Leads to Manufacturing in the U.S.
As double-digit growth year after year propelled the business forward, AMPG was forced to consider a different way of conducting business. Discussing these changes recently, Matt Goldberg, President, stated, "Our product lines were increasing. Our volumes of each product were increasing. We found that outsourcing the actual manufacturing was causing some problems. Lead times were increasing on standard products. Additionally, new items could not be delivered in a timely fashion. We decided to commission two experienced Manufacturing Engineers to look at our total operation. We asked them to recommend a set of best practices to continue to growth the business.
"The report showed that in order to support the growth of our product lines, product volumes, and continue our high level of customer service, it was now necessary to control the manufacturing at the machine tool level. The survey showed that the current model would not support the growth that was occurring. It would start to interfere with our business in short order," he continued.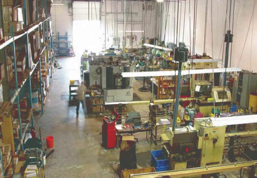 Systems Continue to Play a Key Role
To AMPG's good fortune, John Paukovits, one of the engineers who prepared the report, is an extremely talented and experienced manufacturing manager. He had been employed by a multi-billion dollar, multi-national, technical products company. He had completed the training program offered at the SAP school (one of the world's largest software companies). He was one of his former employer's in-house experts on manufacturing software.
Matt Goldberg said, "He was keen to try his hand in a smaller [much, much smaller] business, and he came aboard AMPG to start up and run our transformative process."
Initially, AMPG handled the new manufacturing system requirements with a custom Access based program that was designed in-house. This was made possible by the flexibility inherent in The Business Edge. All of the data that was entered into The BUSINESS EDGE was able to be shared with the custom Access Program.
However, the business continued to grow. The number of machine tools and products that were produced in-house exploded. Soon it was clear that an integrated manufacturing and distribution software package was needed.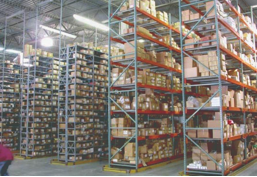 Finding the Solution
Goldberg said, "We conducted a 12-month survey of integrated packages in the marketplace. We considered all the alternatives. Some were actually overkill, while others were completely inadequate. None of them incorporated both manufacturing and distribution functionality. All of the choices that we found were going to be difficult to implement.
"During this same time, Computer Insights, Inc. was developing The BUSINESS EDGE Manufacturing System. We reviewed their progress at different points during the year. Finally, when we were ready to make the decision, The BUSINESS EDGE Manufacturing System was ready for us."
Comprehensive, Flexible, Easy to Use
Dennis Cowhey, President of Computer Insights, Inc., listed some of the key advantages of The Business Edge Manufacturing Systems for AMPG. These include:
The ability to schedule production based on in-house orders and forecasts of customer requirements based on past usage;
The ability to effectively manage Raw Material, WIP and Finished Goods inventories including Lot Control and Traceability on all components;
Complete Shop Floor Control;
Immediate access for all authorized parties, including Sales, Purchasing and Manufacturing Personnel as to the current status of all jobs;
Product Specifications and Integrated Inspection Data; Automatic alerts for out of tolerance parts;
Production Part Approval Process (PPAP) Reporting;
Statistical Process Control Charting;
The ability to analyze the Actual Setup, Labor and Machine Hours and Costs;
Corrective Actions and Problem Reporting;
The ability to hone in on the biggest problems with Pareto Analysis;
The ability to Track Tool Life of Machines and Alert Operators to Consistent Problems,
Preventive Maintenance tracking on Manufacturing Machines; and
Assistance in complying with ISO requirements
Goldberg summarized, "After our year-long search, the decision was an easy one.The Business Edge has everything we need, without burdening us with the complexities of the other 'true' manufacturing systems that we found. We are very excited to be able to execute our 'lean manufacturing' methods with the help of The Business Edge. We are proving that the U.S. doesn't have to be left out when it comes to manufacturing."
Article has been reprinted from Distributors Link Magazine
For More Information
Matt Goldberg
Accurate Manufactured Products, Inc.
8090 Woodland Drive
Indianapolis, IN 46278
phone 317-472-9000
fax 317-472-9010
matt@ampg.com
www.accuratemfg.com
Dennis R. Cowhey
Computer Insights, Inc.
108 South Third Street
Bloomingdale, IL 60108-2912
phone 800-539-1233
fax 630-893-4020
dcowhey@ci-inc.com
www.ci-inc.com