Bolt & Nut Supply Wins The BUSINESS EDGE 2.0

Download PDF
Computer Insights gave away a complete free business system to a Fastener Distributor again this year. The lucky winner was Bolt & Nut Supply Company in Salt Lake City, UT. The drawing was at the Las Vegas NIFMSE show on Friday, October 12, at noon.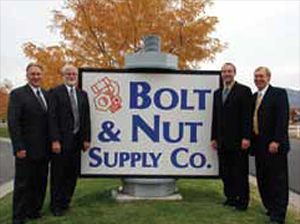 About The Winner
Bolt & Nut Supply Company has been a dominant supplier of fasteners and related products throughout the Intermountain West for over 30 years.
With four locations along the Wasatch Front, they service over 9,000 customer business accounts. They carry one of the broadest spectrums of fasteners with over 20,000 products. Everything from masonry anchors to automotive clips—they have fasteners of ALL kinds.
Their customers represent not only the public, but also a diverse group of commercial, business, and governmental interests: manufacturing, construction, transportation, aerospace, agricultural, recreational, institutional operations, and city, county, state and federal governmental agencies.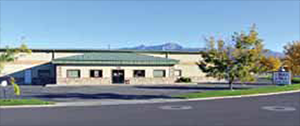 About The System
Computer Insights, Inc. is providing The BUSINESS EDGE SYSTEM 2.0 Linux Version including Quote Entry, Order Entry, Billing, Accounts Receivable, Inventory Control System with Location and Lot Control, Purchase Orders, Processing Purchase Orders, Accounts Payable, General Ledger and Sales Analysis. It has an outbound PDF, Fax and eMail system, inbound electronic fax system, counter sales, document scanning quality assurance, certificate management, UPS Worldship integration and licenses for all four of Bolt & Nut Supply Company's branch locations.
It also includes the Brighton-Best Connection, a direct link to the Brighton-Best web site for checking price and availability and placing orders.
It even includes a server and complete training and support for a full year.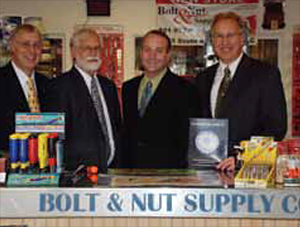 Bolt & Nut Supply is Excited
Kent Stettler said, "This new system will revolutionize the way we do business from here on out. To be able to fax and email our invoices will save us time and money by not having to fold and mail each invoice and place a stamp on them. We will be able to quickly see the inventory in each of our 4 stores, and this will streamline the sales efforts. In times past we would have to call each store to have them manually check a products status. Now we will be able to control our inventory more efficiently and save money by not having duplicate products on our shelves in multiple stores. We have been a customer of Brighton-Best for longer than I can remember and having access to their products with a few key strokes will be very beneficial to us, and to Brighton Best."
Giving Back
Denny Cowhey, CEO of Computer Insights, Inc., said, "We feel very fortunate to have chosen the Fastener Industry as our only focus. We have been rewarded with great clients and loyalty. This contest is our way of giving back."
This article appeared in Distributor's Link Magazine
For More Information
Dennis R. Cowhey
Computer Insights, Inc.
108 South Third Street
Bloomingdale, IL 60108-2912
Phone: 800-539-1233
Fax: 630-893-4020
dcowhey@ci-inc.com
www.ci-inc.com